Blue 4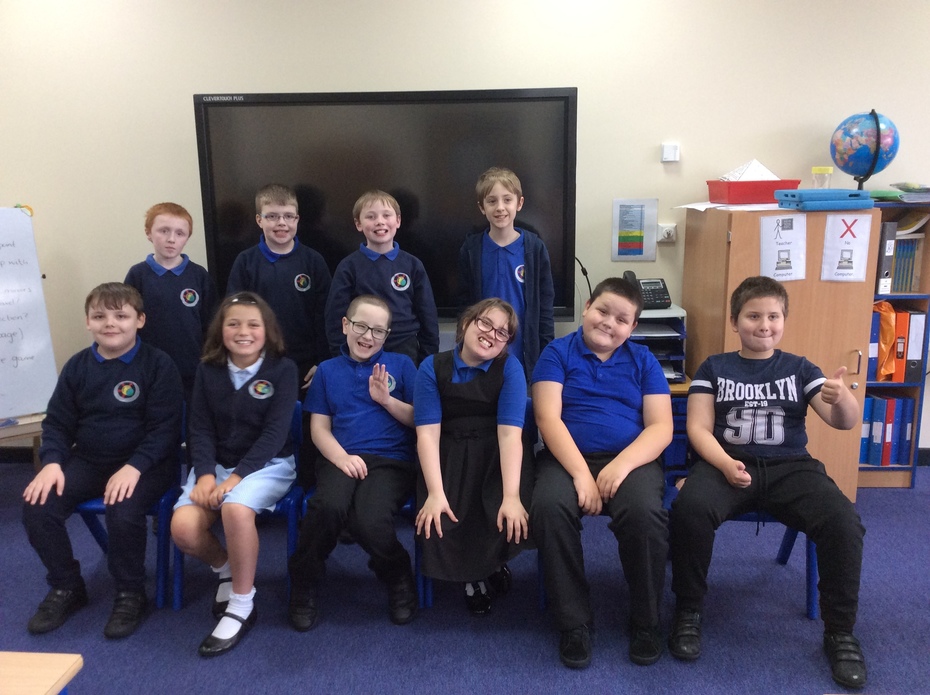 Blue 4 is led by Mrs Helen Richardson and supported by Mrs Clare Guthrie, Miss Gemma Jenkins and Mrs Sharon Willis.
Blue 4 is a Structured Learning Environment designed to meet the needs of both pupils with Speech, Language and Communication needs and/or Moderate Learning Difficulties as well as a diagnosis of Autism.
There are high levels of visual scheduling and prompts to help pupils organise themselves and gain independence. The classroom has four low-distraction work areas for children to work independently, or as required.
Alongside pupil initiated activities the classroom provides areas for small group teaching in literacy, numeracy and other learning skills.
Pupils in Blue 4 have full access to the National Curriculum. The Curriculum is differentiated to take account particular individual needs and modified to ensure pupils are able to access all areas. Most foundation subjects are taught as part of a 'topic' based approach. This enables our pupils to develop and reinforce new skills therefore achieving a greater understanding.
Pupils are involved in whole group, small group and individual work, all of which are differentiated to help them achieve. Instructions are concise and are supported by visual prompts in order to maximise pupils' understanding. Developing social skills, gaining independence and learning to manage behaviours are a main focus within Blue 4. Reward charts are used to motivate pupils.
The class has access to a large outdoor learning environment. During some outdoor sessions we share the space with classes from Benton Dene Primary School; this gives our pupils further opportunities to develop their social interaction and communication skills.
Pupils in Blue 4 eat their lunch in the Café, a quiet diner. We play outside at lunchtimes on the yard with other classes from Benton Dene School. An indoor sanctuary is also available.
PE sessions will be every Wednesday and Swimming sessions every Friday at the Lakeside Centre in Killingworth. Some pupils take part in PE inclusion on a Tuesday afternoon with pupils from Benton Dene School.