Red 4
Update coming soon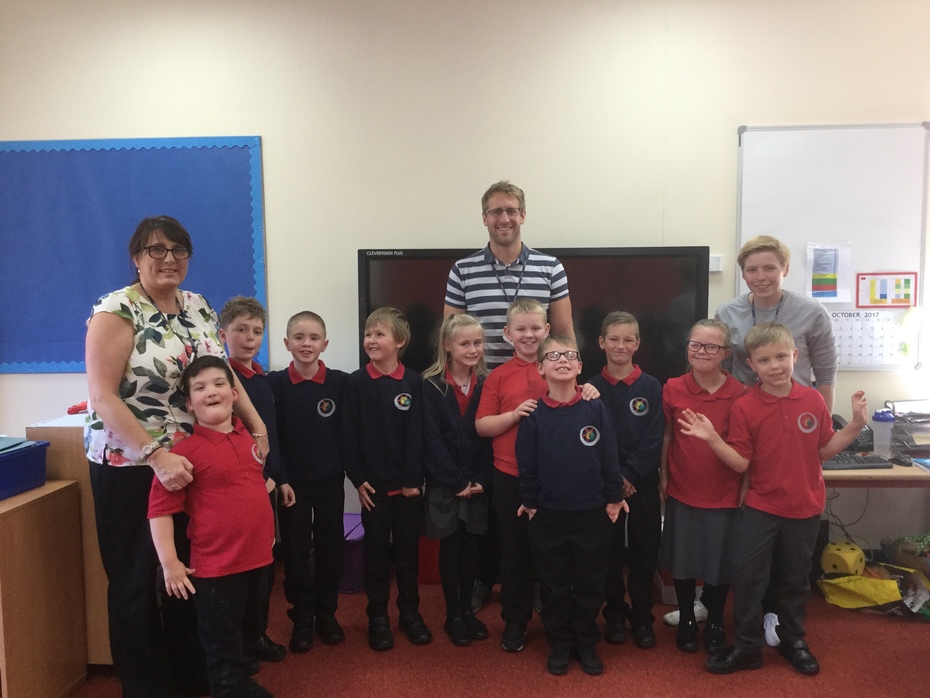 Red 4 is a mixed year 3 /4 class containing 8 boys and 2 girls. The class is led by Mr Andrew Preston who is supported by Mrs Alison Wile and Miss Lauren Hogg. We have a number of other teachers come into class to help us with our learning. On a Tuesday afternoon Mrs Chris Lowes teaches the children about the World Around Us and on a Wednesday afternoon Mrs Julie McKenna and Mrs Clare Boreham teach Creativity and the Arts. We are also supported by a wide range of professionals who work with the children both individually and in groups to meet the specific needs of our class.
We have a range of needs in Red 4 meaning we have a structured learning environment. We have a high level of visual support which is used to support the children to know what they are going to be doing, who they are doing it with and where they will be going. This includes such things as a visual timetable, job lists, reward charts and behaviour strategies. All of these support our class in understanding what it is they will be doing throughout the day and the expectations that they should be meeting.
All the pupils in Red 4 have their own personalised reward chart, designed by them. By following the Golden Rules that they themselves established, they will receive points on their chart. If pupils gain 10 points, they have a 'dip in the box' buoyed on by a good old sing song. The box contains a range of personalised toys, stationary and choice cards. In addition, pupils also enjoy the reward of a short 'Social Time' at the end of each day if work has been completed.
Pupils in Red 4 have full access to the national curriculum, however it is modified and adapted to their specific needs, supporting them to achieve and make progress. Pupils are involved in whole group, small groups and individual tasks; all of which are differentiated and personalised accordingly. Tasks are short and punctuated with rewards to optimise successful learning. We have PE every Monday afternoon and swim every other Friday morning.
We will continue to use Home school books to communicate with parents/carers, as well as posting regular updates/pictures on our class seesaw and tweeting via our schools' Twitter page.