Red 3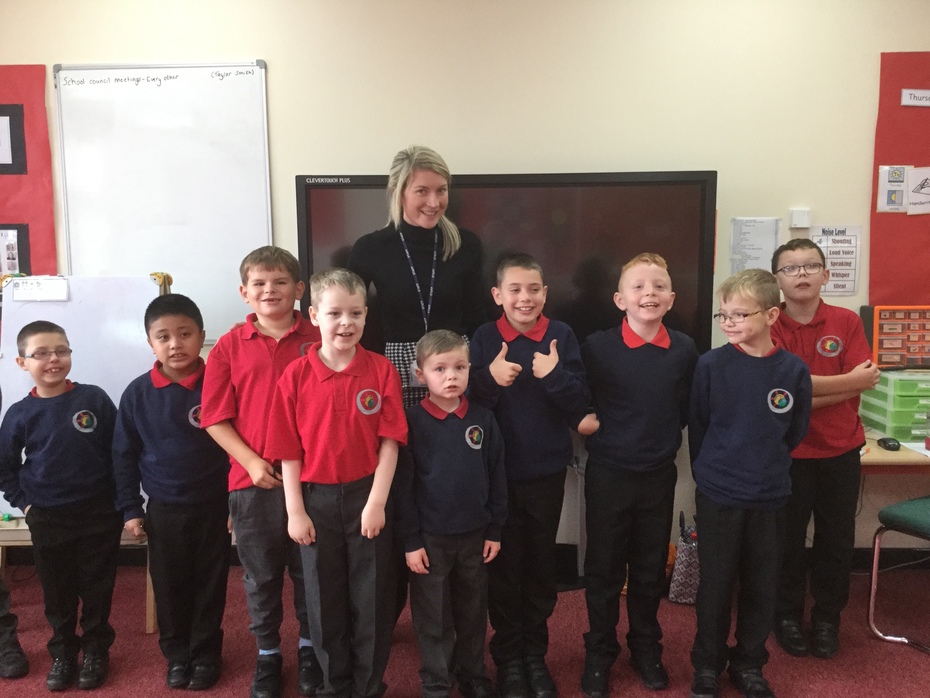 Red 3 is a mixed year 3 /4 class containing 10 boys. The class is led by Miss Briony Tonge and supported by Mrs Rachel Rush (full time), Mrs Pauline Lloyd (Wednesday, Thursday,Friday) and Mrs Catherine Johnson (Monday, Tuesday). Ruth Colmer is the speech therapist linked to the class and several pupils also receive mput from the occupational therapy service.
Red 3 is a structured learning environment designed to meet the needs of pupils with a diagnosis of autism, speech, language and communication needs and/or moderate learning difficulties. A high level of visual scheduling is used to support pupils to know what they are doing, who with and where in their environment. A visual timetable is in place to structure the daily routine for pupils, enabling them to see what is happening throughout the day and easy anxiety. A range of other visuals are used to support pupils, these include a class jobs list, a feelings chart and a visual register displaying who is in class on a daily basis.
Pupils in Red 2 have full access to the national curriculum, however it is modified and adapted to their specific needs, supporting them to achieve and make progress. Pupils are involved in whole group, small groups and individual tasks; all of which are differentiated and personalised accordingly. Tasks are short and punctuated with rewards to optimise successful learning.
Pupils in Red 3 each have their own personalised reward charts which are pertinent to their interests. All pupils individually work towards achieving 'thumbs up points' on their charts. If pupils gain 10 points, they will be encouraged to take a 'dip in the box'. The box contains a range of personalised toys, stationary and choice cards. In addition, pupils also enjoy the reward of a short 'Social Time' at the end of each day if work has been completed. Reward are given in red 3 for following the class conduct of rules; a set of 6 rules created by the pupils during a PSHE circle time activity. Rules focus upon pupils' effort, behaviour and work.
Red 3 pupils eat in the main dining room and play outside at break and lunchtime with the rest of the red/blue zone pupils. PE lessons are every Monday afternoon and pupils also take part in 15minutes of fitness every afternoon. Pupils swim every other Friday morning at the Lakeside pool in Killingworth.
We will continue to use Home school books to communicate with parents/carers, as well as posting regular updates/pictures on our class seesaw and tweeting via our schools' twitter page.