Welcome to Benton Dene Special School
(If you are looking for Benton Dene Primary School please use this link)
Welcome to the website of Benton Dene School. My name is Alison McAllister-Williams and I am privileged to be
the Headteacher of this very special school.
As Benton Dene School (formerly known as Glebe School) we moved into our brand new building in June 2010 on the site of Longbenton Community College, together with the formerly known Goathland Primary (now known as Benton Den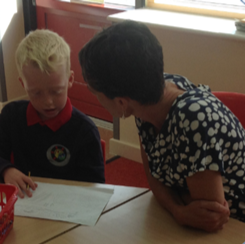 e Primary School). Both schools are co-located in an integrated primary learning campus.
The Benton Dene Schools' Campus offers a state-of-the-art and innovative approach to inclusive learning, and features specialist classrooms, sports and health areas, a nursery, out of school club and community facilities. Whilst we are two separate schools, we share many of the general and specialist facilities, working collaboratively with parents, governors, staff and pupils to provide a range of fantastic learning opportunities.
We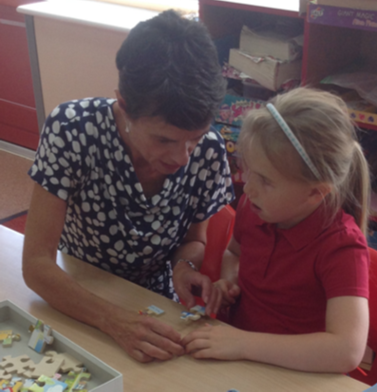 have dedicated staff who work extremely hard with parents and professionals from other agencies, to ensure that we cater for every child and deliver a learning experience that meets all individuals' needs.
Our website aims to paint a picture of our rich curriculum and versatile approach to teaching and learning but is no substitute for a personal visit to experience the ethos and culture of life of our school in action.
If you require any further information or would like to come and
see for yourself the great work that goes on here, please do not hesitate to contact us.
You will be given a very warm welcome.
Alison McAllister-Williams
Headteacher
WOW
World of Work
Pupils have enjoyed a week of meeting people with very interesting jobs.
Every class has had the opportunity to meet peopl, ask questions, try on uniforms and listen to descriptions of a day at work.
Groups have gone out to visit farms, the Tyne Tunnel, Pizza Express, SunderlandCity Software, The Word and many more.
Look on Seesaw and Twitter to see all the activities your child has enjoyed.
Many Thanks to...
Joanna

Paramedics

Tyne Tunnel

Northumbria Blood Bikes

NYA MEchanics

Bill Quay Farm

Sniffer Dogs

Askham Bryan College

James

The Word

Ouseburn Farm

RAF Boulmer

Pizza Express

Schools go Smarter

Nick

Galliford Try

Newcastle Cat and Dog Shelter

Stephenson Railway Museum

MADE in Tyne and Wear

Baltic

Tyne and Wear Museums

Sage

Forest Hall Library

Animal Antics

Nexus

Colin

Red Cross

Bikeability

Street Pastors

Fire Brigade

North Tyneside Council
Take a look at our Twitter page for lots more exciting news
Class Galleries
Lots of exciting things happen in Benton Dene School.
Take a look in our Class Galleries.
Parent View gives you the opportunity to tell Ofsted what you think about your child's school, for example: the quality of teaching or how you and your child feel about their learning environment.
The survey can be completed at any time; you don't have to wait until the school is being inspected.
The information leaflets below help you to sign up and give your opinions.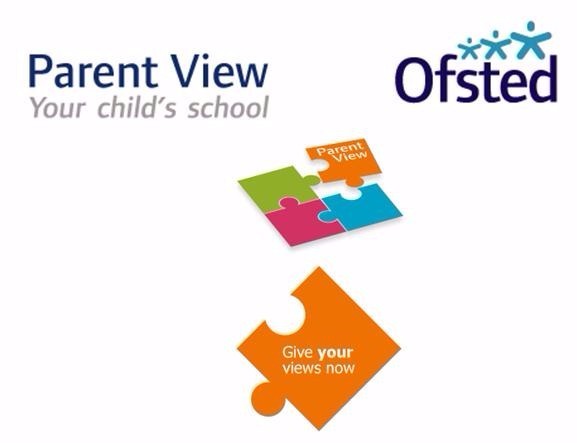 Please note: If you are using sat-nav, use the postcode NE12 8ER.

Benton Dene School @bentondenesch
04:34 Look at our fantastic faces that Yellow 3 have made! The children looked into the mirror to see the colour of their… https://t.co/pjPxUPvxph
20 Sep Following on from last weeks art lesson, Red 4 have been working together to create some amazing artwork! https://t.co/2A9diimVof
20 Sep Red3 have been creating dotty paintings after the work of #yayiokusama https://t.co/XADxjHQnj0
20 Sep What a lovely morning Blue 4 have had in art creating fantastic dot art. https://t.co/pop14tlfj6
20 Sep Red 3 have been working on their typing skills in computing. 👍 #red3class #typing #goodwork https://t.co/CFi9DJckvS
19 Sep Some of Red 4 have been using 2D shapes to create pictures! https://t.co/UgPUN24dMH
18 Sep Today Blue 8 have been investigating reflective materials. https://t.co/dyjzuZcVl0
15 Sep Green 3 and Green 4 have been busy planting in our yard today. Look how beautiful it is! https://t.co/9Ru5431ys0
15 Sep Today Yellow 3 have enjoyed pouring water down the spout and singing Incy Wincy Spider! 🕷️💦😀 https://t.co/GJ0YewI3qT
15 Sep Today Red 4 enjoyed an adventure around school. We explored the environment using our maps! https://t.co/h0s46ySt4l
15 Sep Blue Zone completed mile number 1 of their Half Marathon Challenge. https://t.co/EAFkeGDX2p
15 Sep Red 3 have had a great afternoon walking to the shops and competing an outdoor obstacle course. Great work boys 👍😁… https://t.co/lIijCgegBP